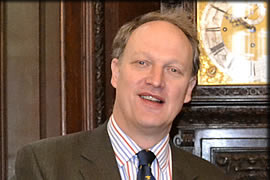 Paul Kidson
Went into the family commercial Bookbinding business in 1984, which is where Phil Parkins was apprenticed in 1985. He is nearly unique in the UK now, as he has in depth knowledge of highly mechanised binding across all bookbinding and print Finishing processes as well as craft binding. Ludlow Bookbinders is for him not just a business, but a bit of a crusade to keep craft binding alive in England.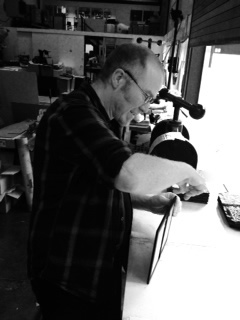 Phil Parkins
Bindery Manager and Company Secretary. Phil has 30 years of binding experience, 7 of these with Brian Settle. Calm and collected nothing much phases Phil. He is the keeper of the company mascot - a whippet called Biff.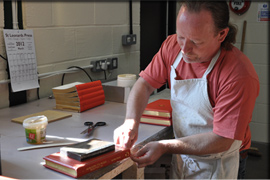 Pip Quallington
"The Box" to his mates makes all things medieval and box like and now books. His specialities are complex car books and albums - all our luxury albums are made by Pip!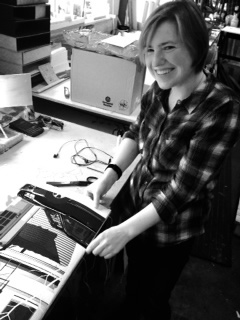 Naomi Sadler
Started with us is 2010. She is probably the youngest fully trained craft binder in the country. She looks after Biff's competition Toby a Patterdale Terrier.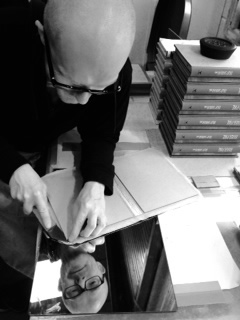 Richard Tong
Despite being a Yorkshireman, Brian (a proud Lancastrian) taught him all he knows-which is now a lot! Richard project managed the production of The SAS War Diary and loves binding one off first editions.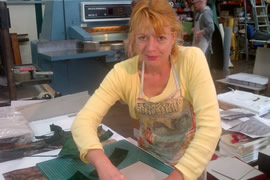 Deb Quallington
In her spare time keeps Pip on the straight and narrow. At Ludlow copes with the multifaceted hand work requirements of a craft bindery with on going good humour.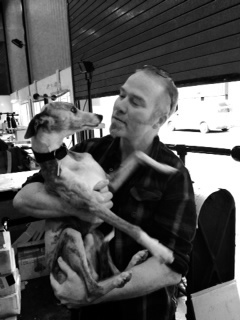 Phil & Bif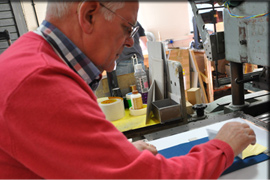 Brian Settle
Brian Settle ,now retired, after 58 years of binding beautiful books. He was the inspiration to found Ludlow Bookbinders,and we all strive to keep to the standards he set. He still pops in from time to time to check up on us!